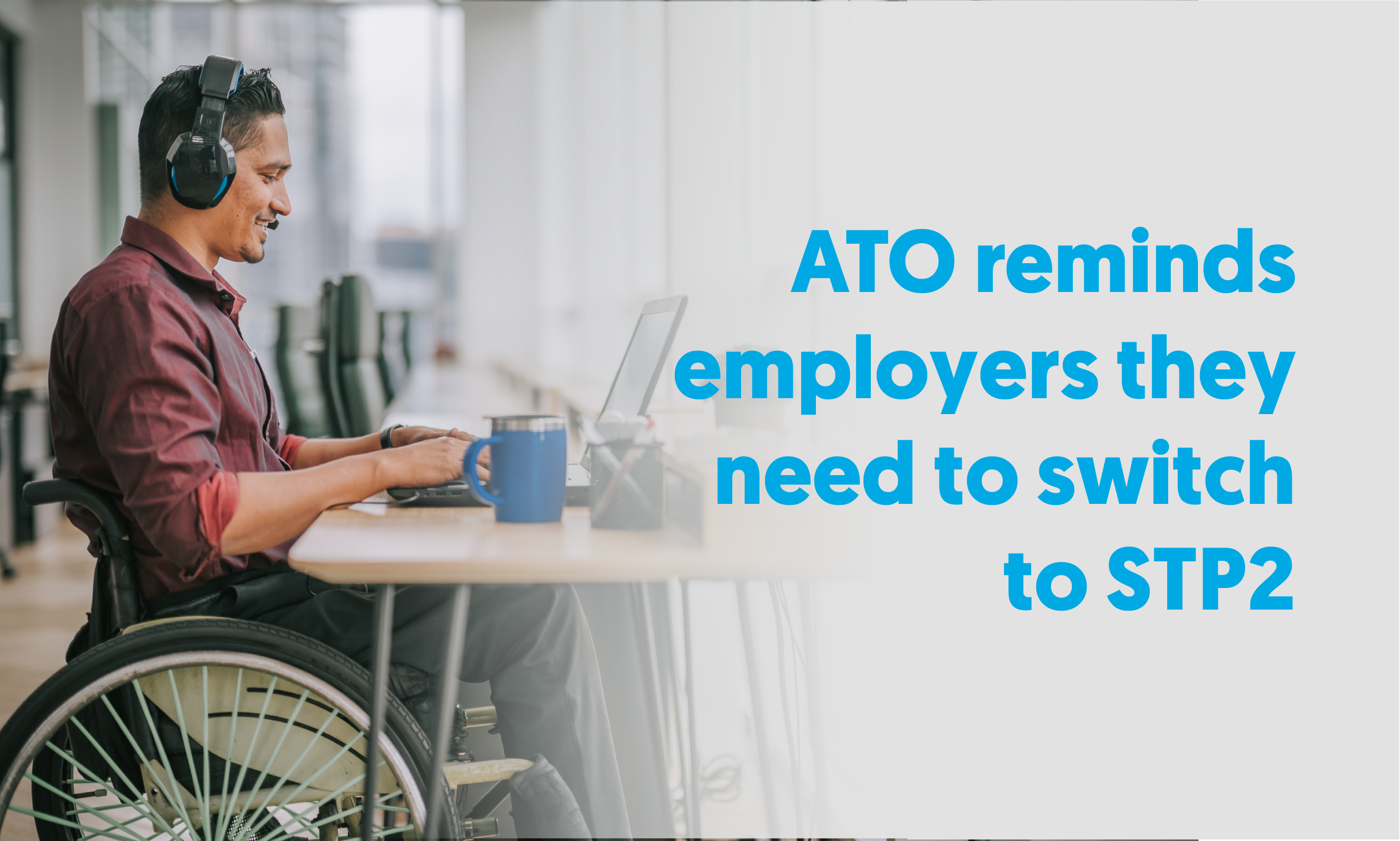 The Australian Taxation Office has urged businesses that can switch to Single Touch Payroll Phase 2, but haven't yet done so, to start reporting as soon as possible.
STP2 began on 1 January 2022. As of 14 June, there were about 144,000 businesses reporting STP2 information for 1.7 million staff.
Some businesses can't yet switch, because their digital payroll providers need more time to update their products, according to ATO Deputy Commissioner Emma Rosenzweig.
"Employers using these digital service providers should transition to STP2 when their payroll product is ready," she added.
The ATO said it is taking a flexible approach to the transition to STP2, as it did with the first phase, and that employers can ask for deferrals if they need more time.
Ms Rosenzweig said there are six things employers can do to ensure a smooth transition to STP2:
Check when your payroll product will be ready for STP2 reporting – it might be ready now
Review pay codes – make sure you have pay codes set up for amounts that now need to be itemised separately, such as bonuses, commissions, director fees and overtime
Review allowances – as they will be reported differently
Understand the changes that have been made to salary sacrifice reporting
Check you have all the relevant information stored in your payroll system
Talk to your accountant or payroll provider if you need help
STP2 designed to streamline reporting for businesses
Under the first two phases of STP, salary, tax and superannuation information are reported to the ATO each time employees are paid, according to Ms Rosenzweig.
"They can easily view their year-to-date tax and super information in ATO online services, or through their registered tax agent, whenever they want to check," she said.
"For employers, STP2 will streamline reporting about their employees to multiple government agencies, saving time, money and red tape, letting employers focus on their business."