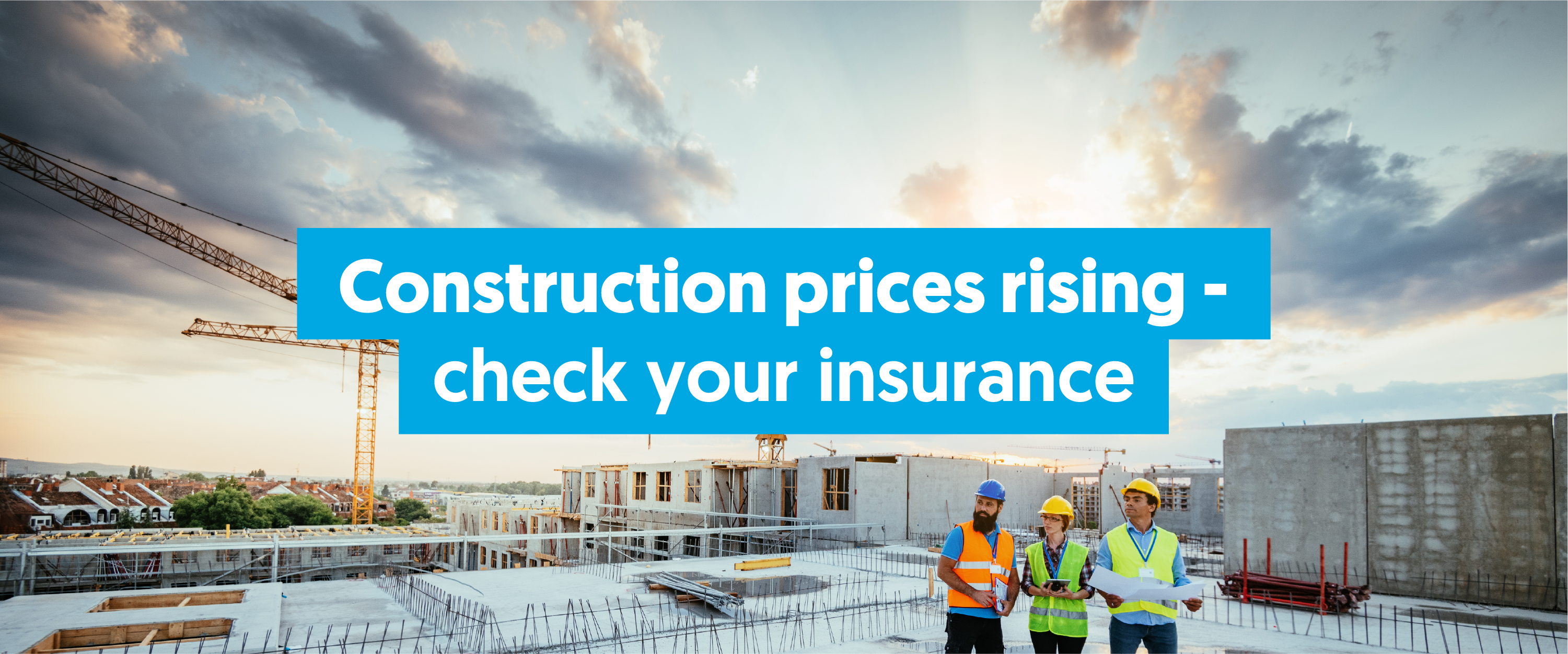 Australians have been warned of fast-rising building and renovation costs and urged to re-evaluate their insurance coverage as near double-digit inflation strikes the building industry.
Construction costs jumped 9% in the year to March, according to the latest figures from CoreLogic, a leading real estate researcher.
This is the steepest jump in building material costs since the impact of the GST, when prices rose 10.2% in March 2001.
Construction costs have increased by 25% in the past five years, according to CoreLogic Research Director Tim Lawless.
"It's important for homeowners to reassess their insurance terms and ensure they are adequately covered," he said.
Mr Lawless predicted prices would remain high because of a number of factors including the record number of houses approved for construction during the HomeBuilder grant and rebuild and repair work due to the recent floods in some parts of the country.
"A shortage of key materials such as structural timbers and metal products along with higher fuel costs, and labour shortages, is likely to keep upward pressure on building costs for some time," he said.
The current situation adds "a further element of uncertainty to new building projects and renovations."
CoreLogic's Cordell Construction Cost Index (CCCI) found the hike in costs accelerated in the first quarter of this year, jumping 2.4% compared with 1.1% in the previous 12-week period ending December 31.
Rises are evident across the country. Queensland (2.2%) recorded the lowest quarterly increase while South Australia (2.5%) was hit hardest. New South Wales, Victoria and Western Australia each recorded cost increases of 2.4%, in line with the national average.
The price pressure has placed additional stress on builders with costs spiralling for current, quoted work. Smart Company magazine reported two construction companies in Western Australia went under in March because of a "perfect storm" of cost rises and labour shortages.
CoreLogic Construction Cost Estimation Manager, John Bennett, said: "Timber costs continue to rise, with cladding, decking and other timber items affected."
"Steep rises in metal prices are also now flowing through to the market, with structural steel, fixings and metal components hit hard."
Imports are vulnerable to higher prices because of shipping costs, he said.
The CCCI report measures the rate of change in construction costs within the residential market and covers freestanding and semi-detached single and two storey homes.
This could also be a good time for you to check your insurance to understand if you are adequately covered should you require structural repairs.
If you're considering building or renovating and need a loan, speak to me. I can help you find the right loan for your needs.