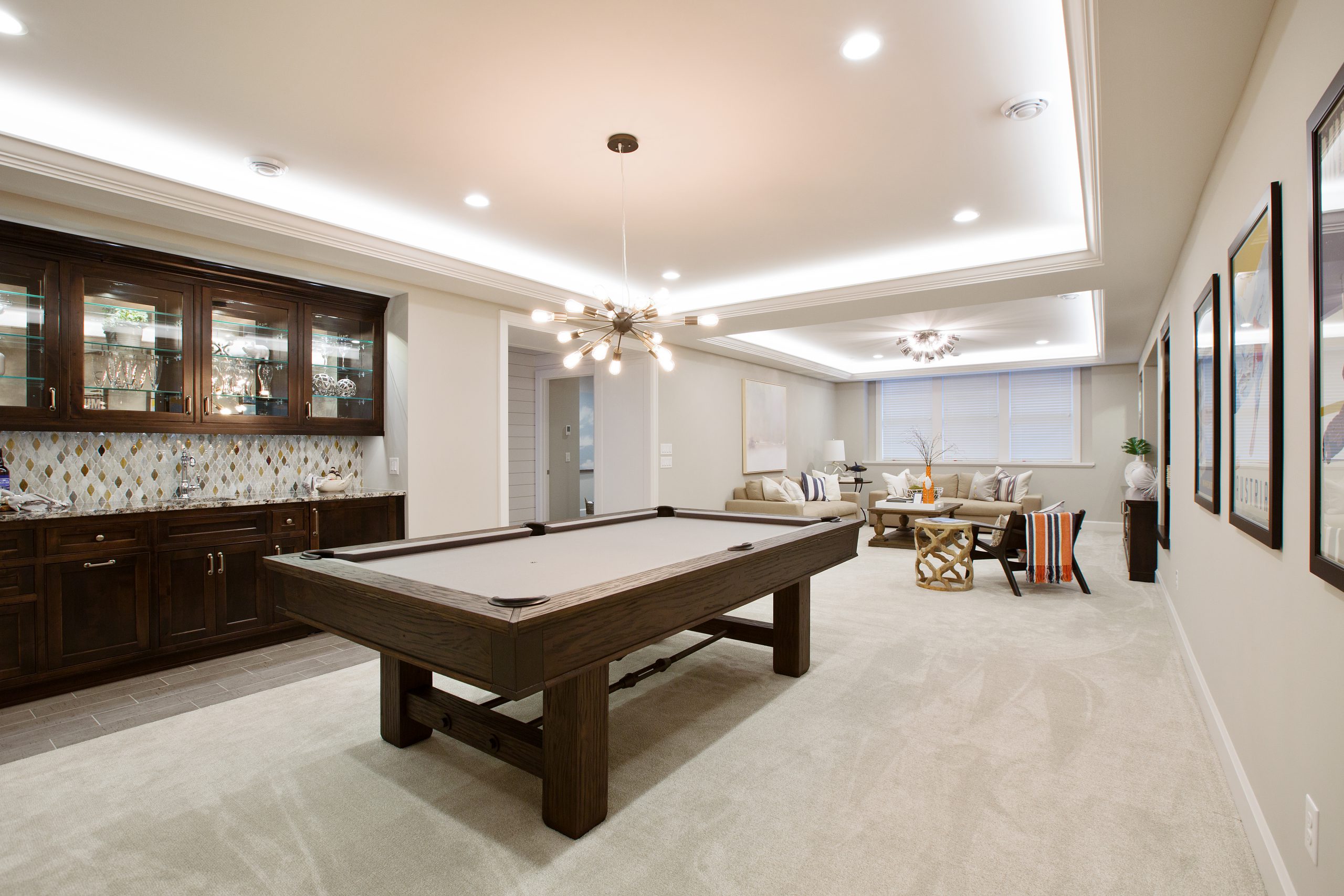 Converting your basement into a liveable area will improve your lifestyle and add value to your home – which is why so many homeowners do it.
Your budget will depend on the type of room you wish to create. At the top end, you can expect to spend $75,000+ on a media room that's decked out with high-tech equipment, sound-proofed walls, suspended ceilings and push-button recliner furniture.
A little more modest might be a playroom or home gym, while a bedroom with an en suite might land somewhere in the middle.
If you're thinking of selling, a basement conversion can be a great way to add value to your home. As a local real estate agent, I see a clear buyer trend towards homes that maximize the entire space of the property.
Before you strike out with enthusiasm, a few factors that are out of your control may limit your ambitions. And if you're looking to buy a house and convert the basement, then you need to be aware of these potential constraints, too.
Ceiling height – You need a minimum 7ft height, and even that's pretty low. If your basement is smaller, you'll be looking at the expense of digging out the floor. This might mean cracking open the existing concrete, which could be a couple of inches thick, and then moving dirt and relaying fresh concrete.
Quick exit – Some local authorities will require you to install a second exit, or egress as they call it. It will need steps leading outside and up to the garden or ground level of the home. It's possible your contractor would have to excavate a passage and then install the steps.
Waste space – It's a bit gross but your basement may lie under or above sewer lines, and so you'll need a pump installed if the worst happens when you're excavating or renovating.
Laying new pipes – If you wish to install a bedroom with ensuite or an extra bathroom, pipes will likely have to be laid under a cement floor. That might mean cracking open the existing one and then replacing it.
Keep the damp out – Dampness is the scourge of all basement conversions. Mold that's fed by moisture from soil packed around a basement can be toxic. You have to seal and insulate. It's costly, but there's no alternative. Don't treat the basement like just another room. It requires a different approach to its engineering.
Let the air in – While you might have gotten your basement water-tight, you also need to ventilate it. Humidity must remain under 60%, according to the Environmental Protection Authority. Otherwise, you've got that toxic mold problem. Extending your HVAC system is one way to get the job done.
Be realistic – Don't try to cram too much into your basement. Sometimes the space will just not deliver the room for a pool table, gym and bathroom. And don't forget, your hot water heater and/or boiler is probably down there and taking up space.